Absolutely loved halloween this year! Probably my favourite halloween ever, we spent all evening decorating our kitchen then had a small party which was so much fun. We played twister, did apple bobbing and doughnut bobbing and listened to rocking halloween music whilst feasting on toffee apples, cookies, cake and vodka jelly. Absolutely perfect evening.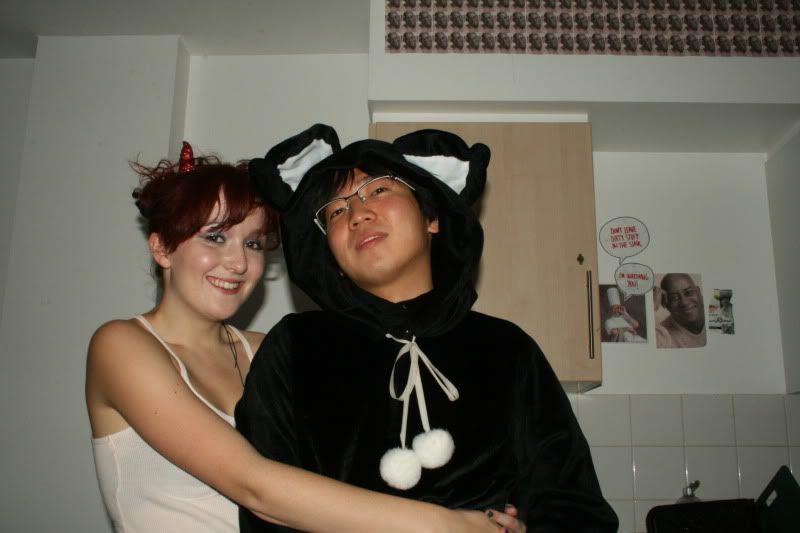 Chois costume was my favourite! The cutest black cat I've ever seen.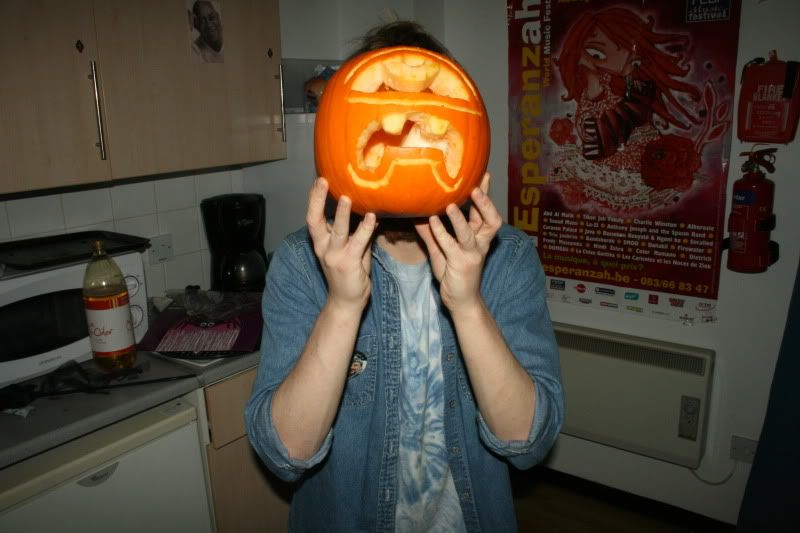 Taz was supposed to be a cauliflower but looked more like a geisha. Aren't our toffee apples we made cute [: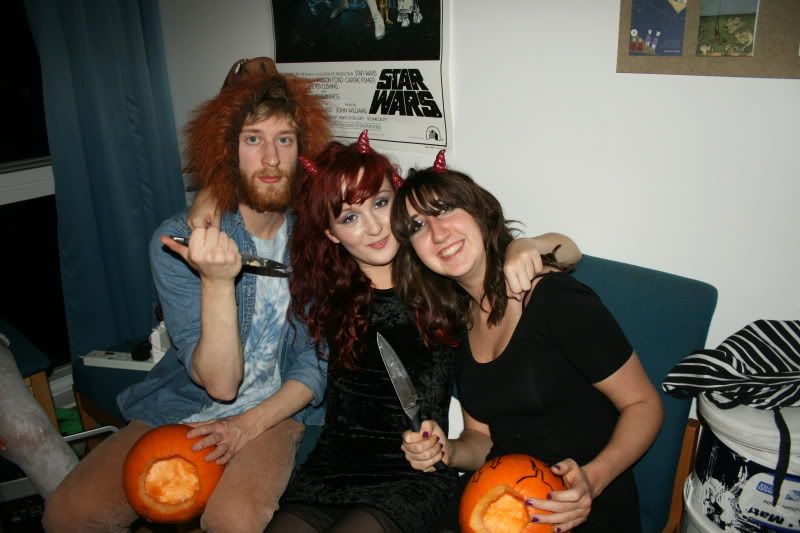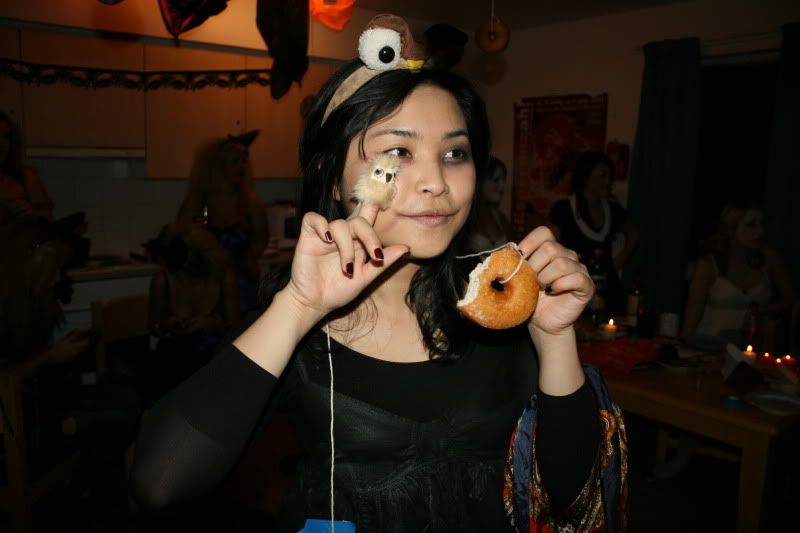 Tina was an owl!
Such a fun night! I have a really busy week this week with my first assessment tomorrow and an essay due on wednesday, my sister and my mum are visiting on wednesday too which I'm really excited about then I'm visiting Josh in Eastbourne for a long weekend. Very excited!
xoxo