I love Christmas, I am predicting end of holidays blues when I get back from Moscow, at least having my Birthday tomorrow then travelling to Moscow will postpone it for a while.
I spent Christmas in Devon with my parents, grandparents, my sister and her boyfriend. It was a perfect day and I got so many presents, which I may post photos of tomorrow.
Every year I dress Pebbles up in wintery attire, which she doesn't like but isn't she the cutest?
She played happily in the wrapping paper for hours whilst Barney slept.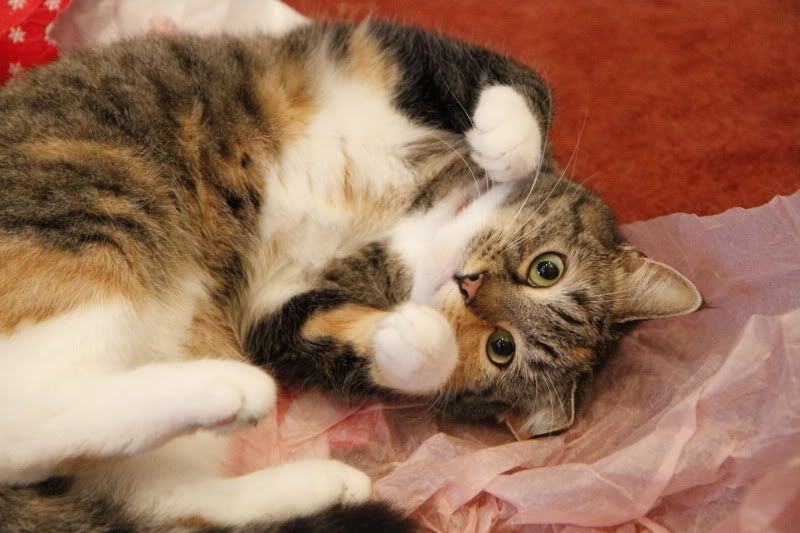 There were so many presents under the tree this year!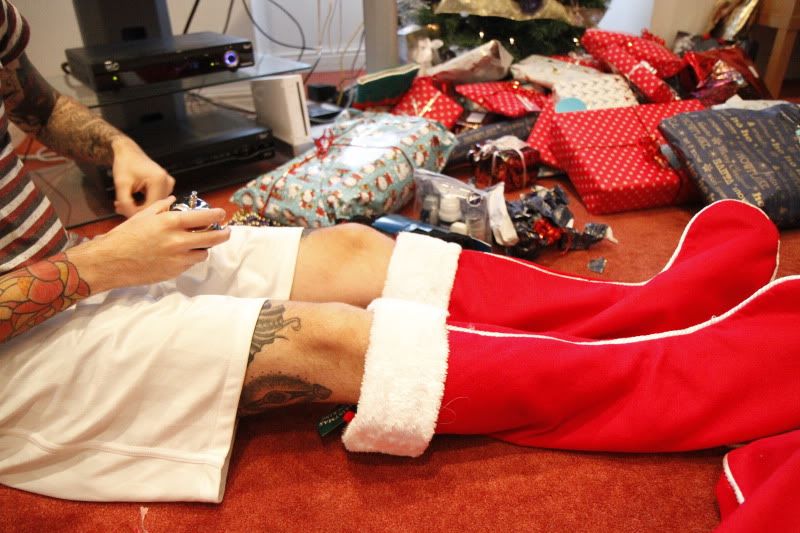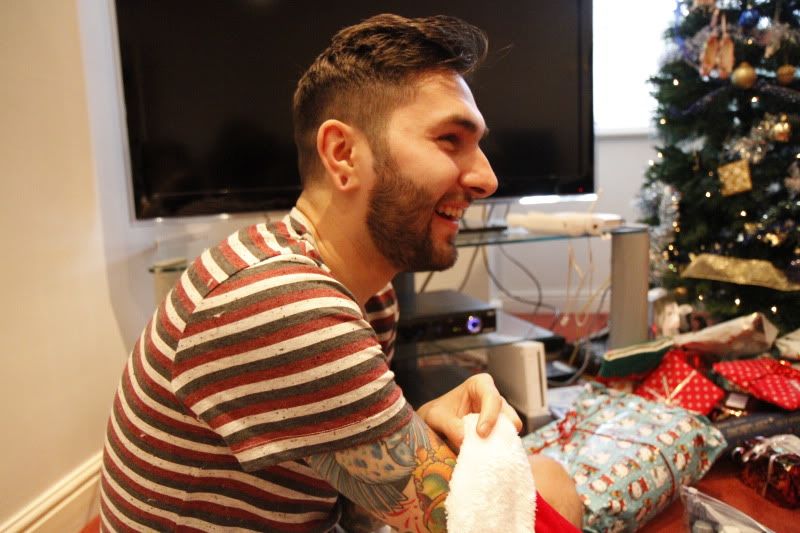 Chloes face was classic when she realised her lovely boyfriend had bought her a Kindle!
Christmas dinner is my absolute favourite!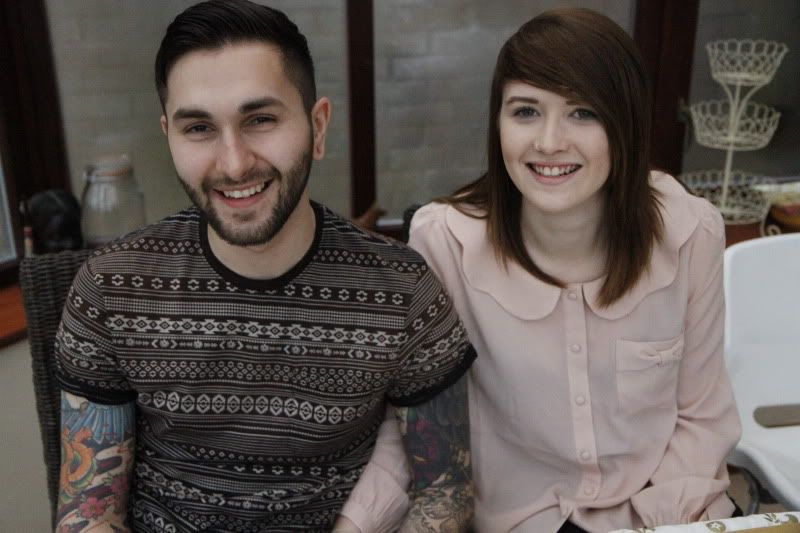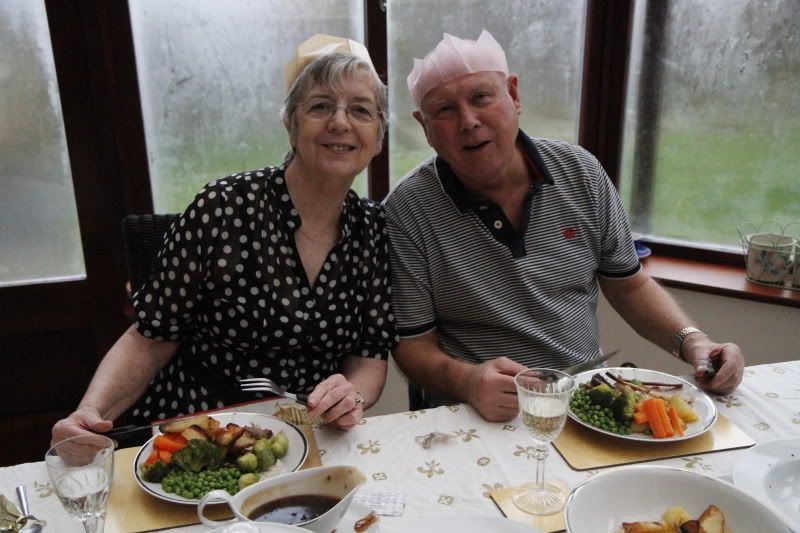 Hope everyone had a lovely Christmas! The next time I post I'll be 22 wah!
xoxo