Bon Iver lyrics, obviously, anyone who knows me will know Bon Iver is pretty much all I listen to the majority of the time. Also a reference the bloody freezing weather we're experiencing in London at the minute! I'm absolutely shivering every time I leave my front door no matter how many layers I'm wearing.
Just attempting a quick outfit post but the photos were unflattering and it was apparent I was literally freezing. So here are some I took a few weeks ago which never made it up.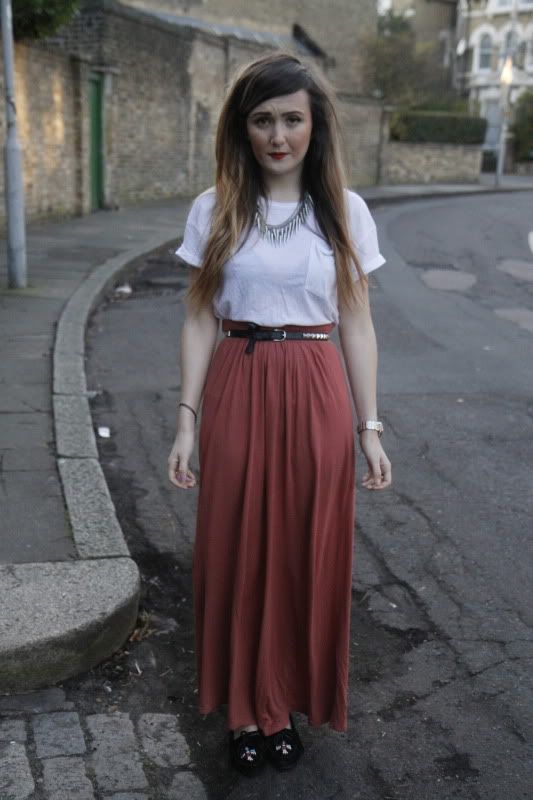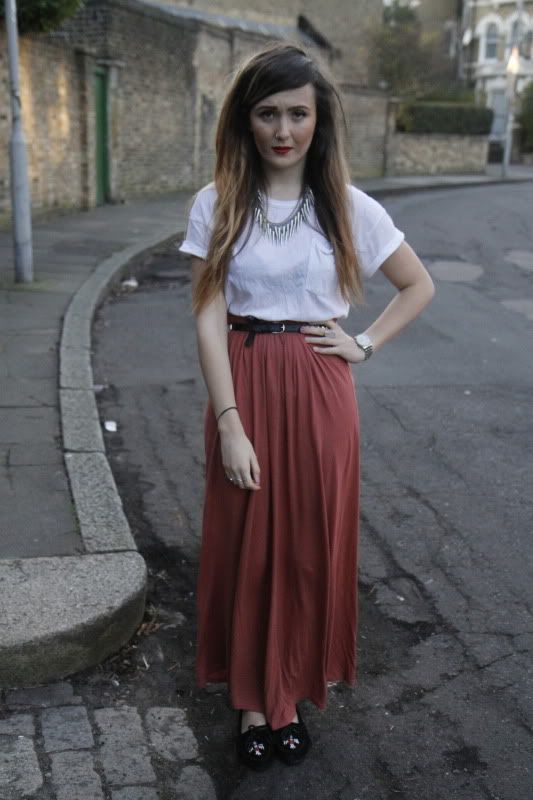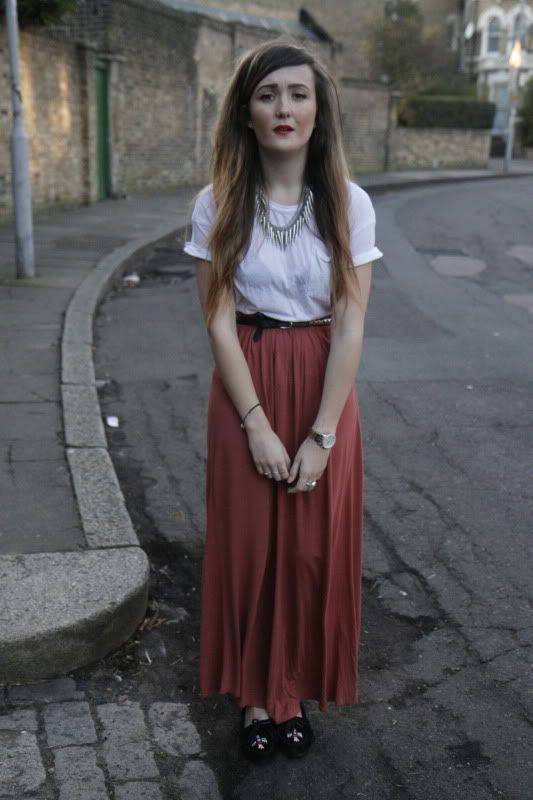 Tshirt - Topshop, Skirt - River Island, Belt - H&M, Moccs - Minnetonka, Necklace - Forever21, Watch - Michael Kors, Lipstick - Chanel Rouge Allure in Passion.
Heres a quick photobooth of today, braving a Midi dress for the first time!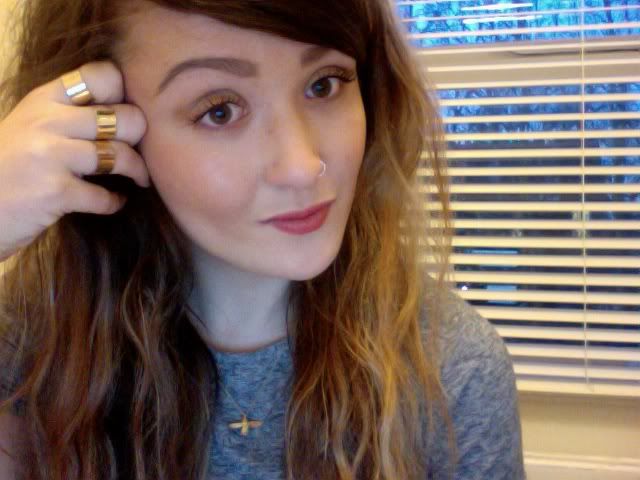 xoxo