I've been searching for the perfect simple Breton t-shirt for a long time now, and I have finally found it in Uniqlo. I always shop for basics in Uniqlo, Topshop and Cos. I am on a bit of a shopping kick at the moment and I can't wait for Spring so I can wear less layers.
The necklace is another thing I'd been searching for, which I found in H&M, its just a simple silver cuff necklace.
Also thought I would photograph my bag of choice at the moment as it never makes it onto the blog.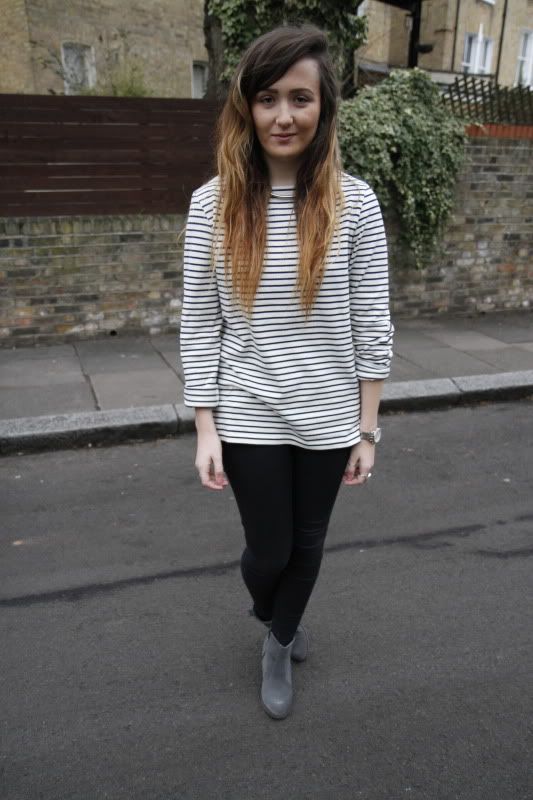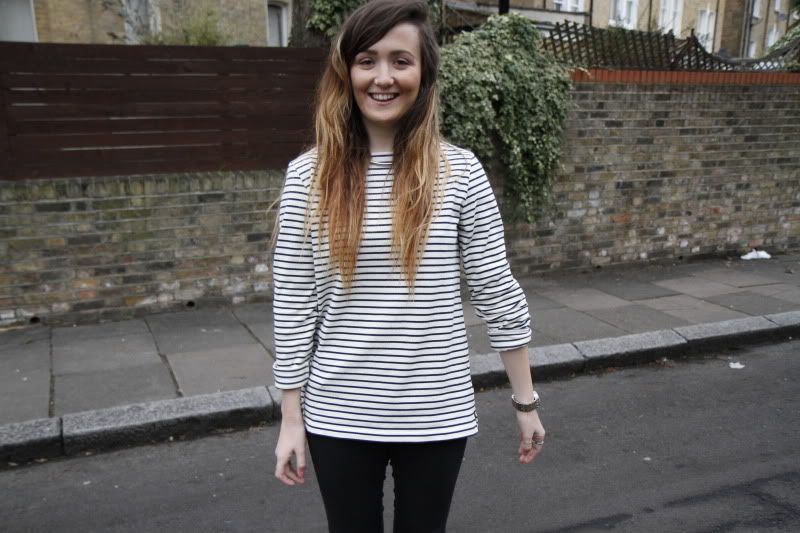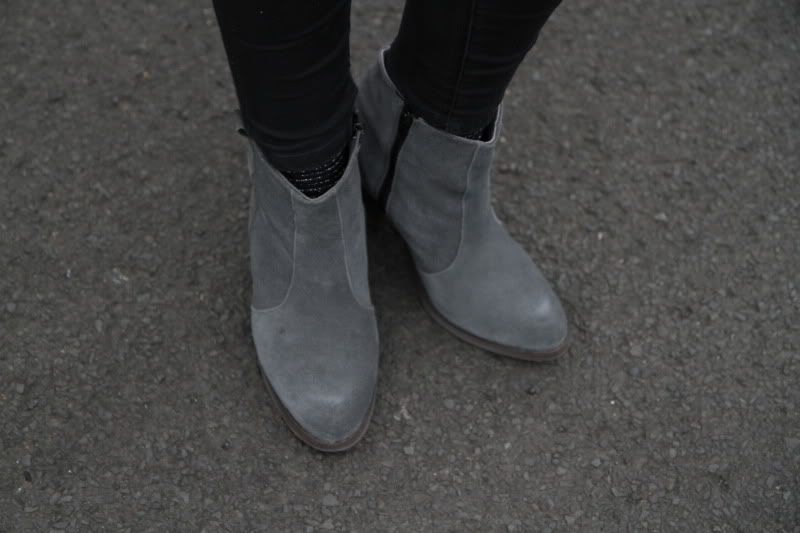 Breton - Uniqlo, Jeans - Topshop, Boots - Asos, Bag - Aldo, Jacket - Topshop, Necklace - H&M, Watch - Michael Kors, Rose Quartz Ring - Gift, Silver Rings -
Dixi
ps I now have a follow button on the top bar after a few html issues so you can now follow me :)
xoxo