I ordered the slouchy tshirt by Barbara Halanicki for Topshop [[: very excited for it to arrive.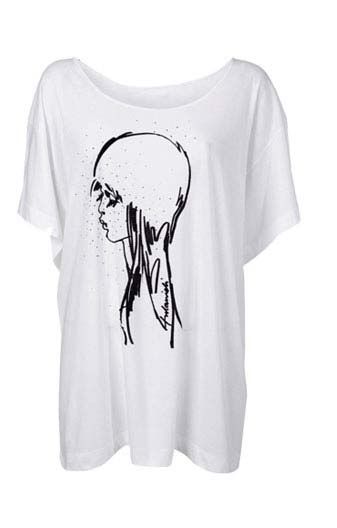 Also Mary-Kate Olsen has already picked up her piece of the collection, jealous much! I want all of it!
Nicole Ritchie looks amazing even when shes pregnant! how annoying!
Today i decided against going to college in favour of going to Totnes with my nan, grandad and parents which was so much fun, I tried on vintage fur coats and crazy 50s hats with feathers! I also ate a pink fondant fancy which was so so yummy, I took a photo of it which i need to upload. yum yum.
Work tonight ]]: so not up for it! i want a night in with gossip girl and britains next top model please. [[:
xoxo