Today im in an awful mood for no apparent reason. Lovely. Perhaps it has something to do with having to wake up at 5.45 for work. Golly im sleepy now.
I absolutely love the Barbara Hunanicki collection for topshop which launches this week and although I'm poor I really want almost everything from the collection! Its so cute and feminine without being too girlie, its almost doll like and the shapes and the prints are amazing.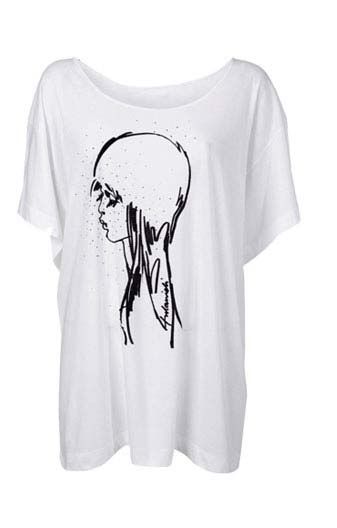 These are my two favourite things from the collection which i would love to have!! The tshirt is just so cute with the slouchy shape and illustration and I love black and white it'll look so nice with leggings. And the dress is just such a good shape it'll be really flattering and reds one of my favourite colours to wear.
My sister dyed my hair and my hair extensions today so finally I don't have roots. Its red of course and I love it.
xoxo