So I've been ill now for the past three weeks, it's now escalated to a chest infection and I'm taking antibiotics so hopefully I'm on the mend. I have quite a few posts prepared ready to post now I am feeling slightly more alive and have time off work.
This is the Lana Del Rey pink angora jumper from H&M which my sister, the sweetiepie tracked down for me knowing my love for all things candyfloss! For a girl that rarely wears colour I have been trying my best to put some colour into my wardrobe (apart from my hair)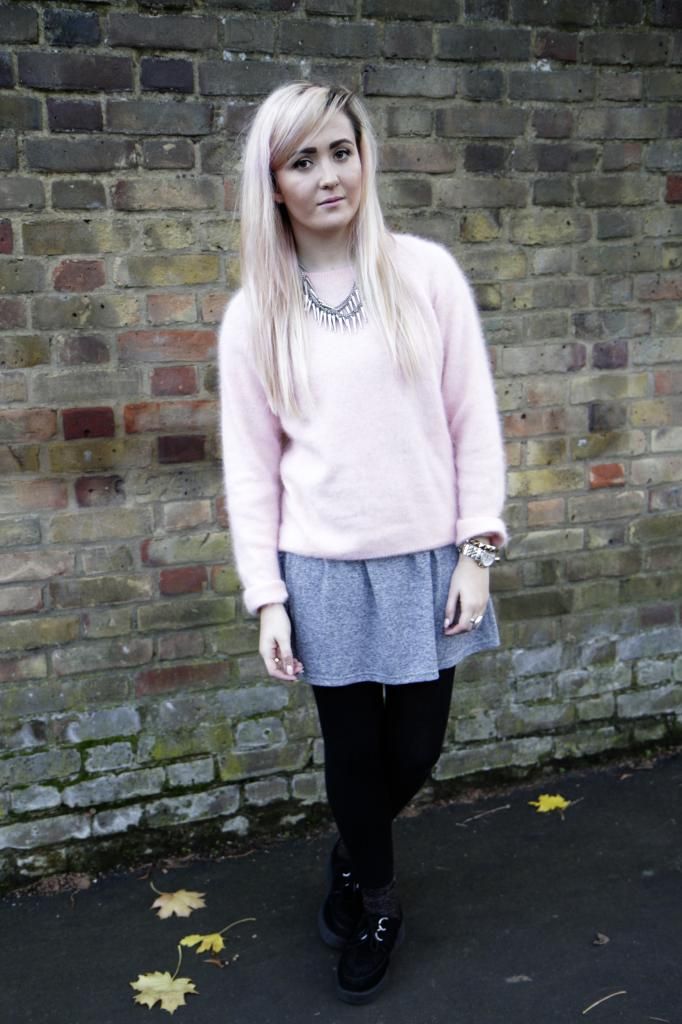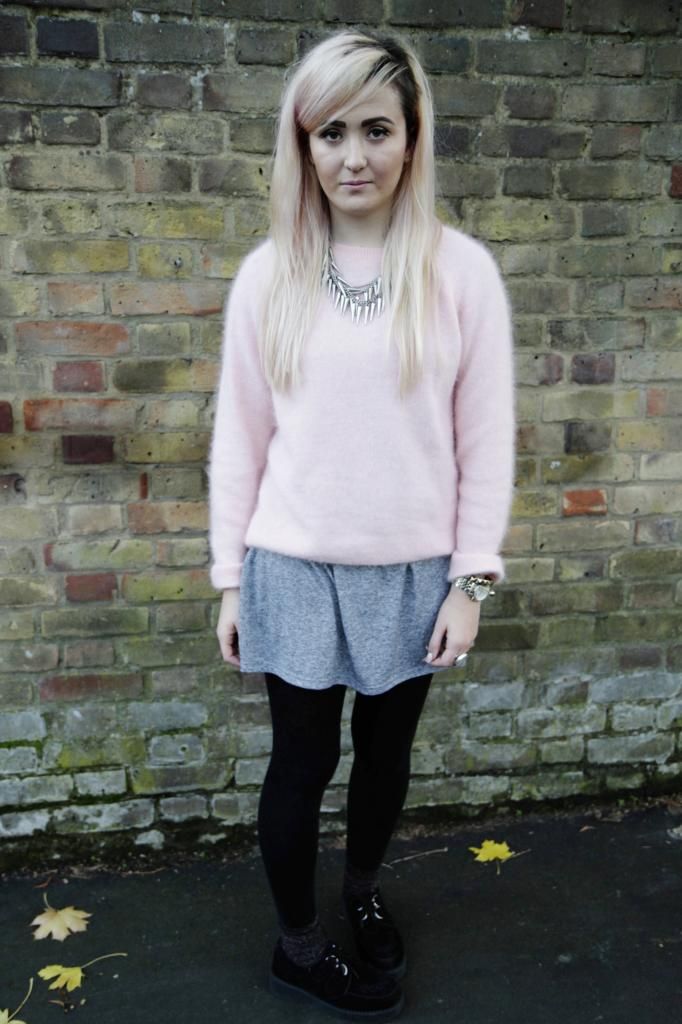 I've been opting for layering as it's been absolutely freezing! Lots of glittery socks and thick tights.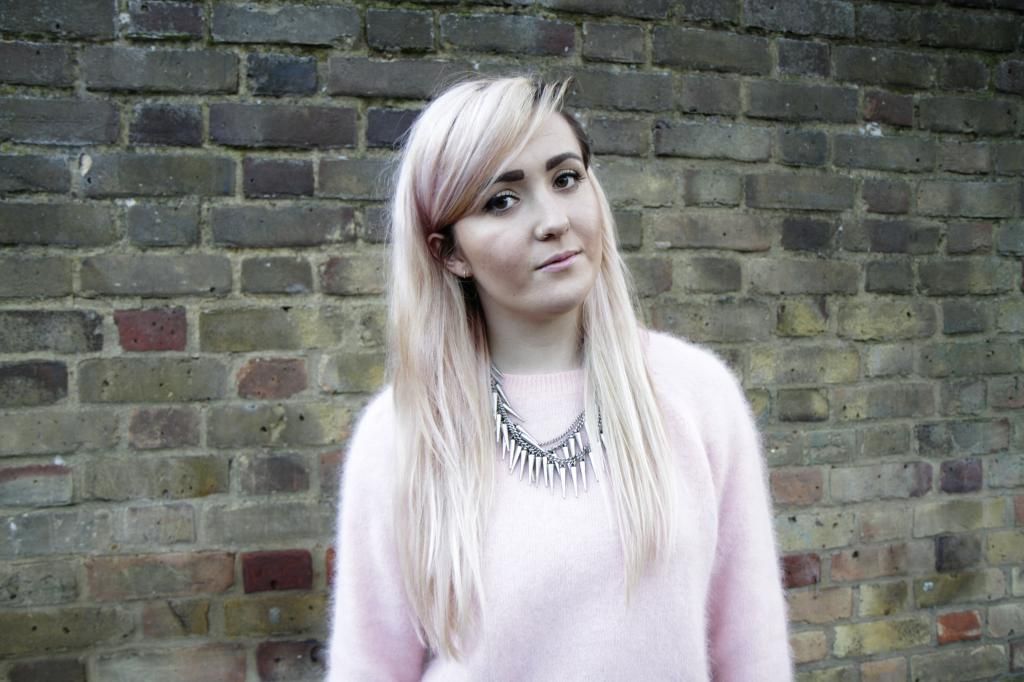 Getting my fortnightly manicures is something which I have becoming quite obsessed with, having pretty nails makes me feel put together and completes any outfits. The stacked rings are something I've been waiting excitedly for for a while now! They are made by a lovely friend of mine Tory and I'm so happy with them, I will dedicate a post to them soon!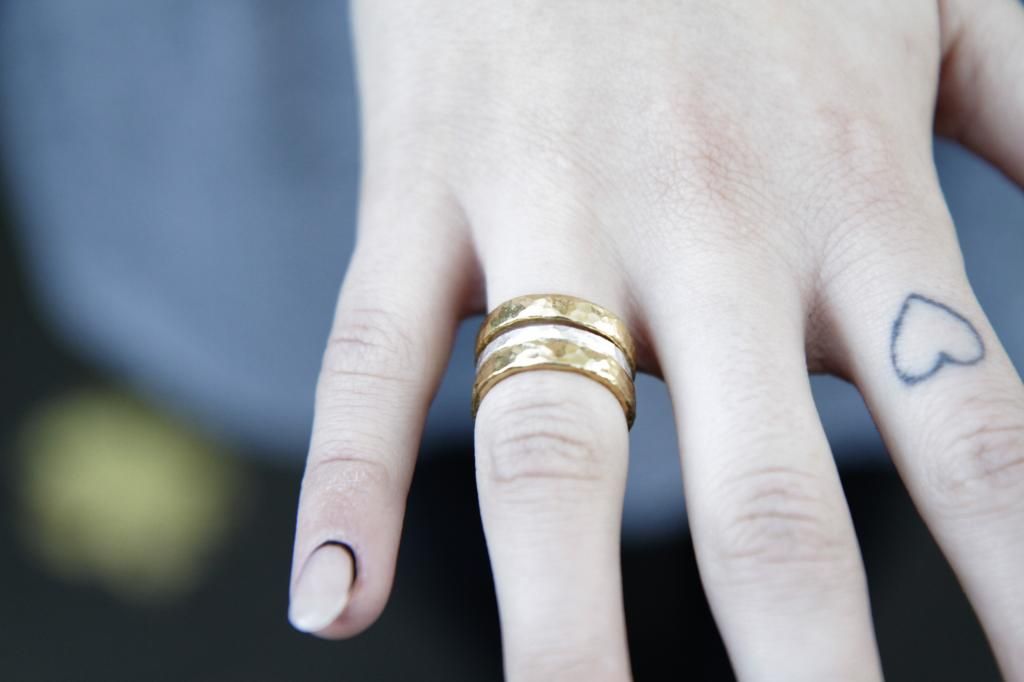 Dress - Topshop, Jumper - H&M, Spike Necklace - Forever21, Socks - River Island, Creepers - New Look, Watch - Michael Kors, Spike Bracelet - Forever 21, Skull Bracelet - Topshop, Rose Quartz ring - Gift, Stacking Rings -
By Tory Jewellery
xoxo