So yesterday I left the house for the first time in three days (not including running to the shops in my pyjamas). I went shopping in Westfields Stratford and managed to buy myself a few pick me up presents but no christmas presents. Typical.
I love this military oversized jacket I picked up in Topshop in August, it's getting a bit too cold for it really but I love it.
I've been wearing my make up pretty much the same every day besides when I'm in the tea shop, I've gotten tired of dying my hair so its mostly just blonde these days or very faded pink/purple.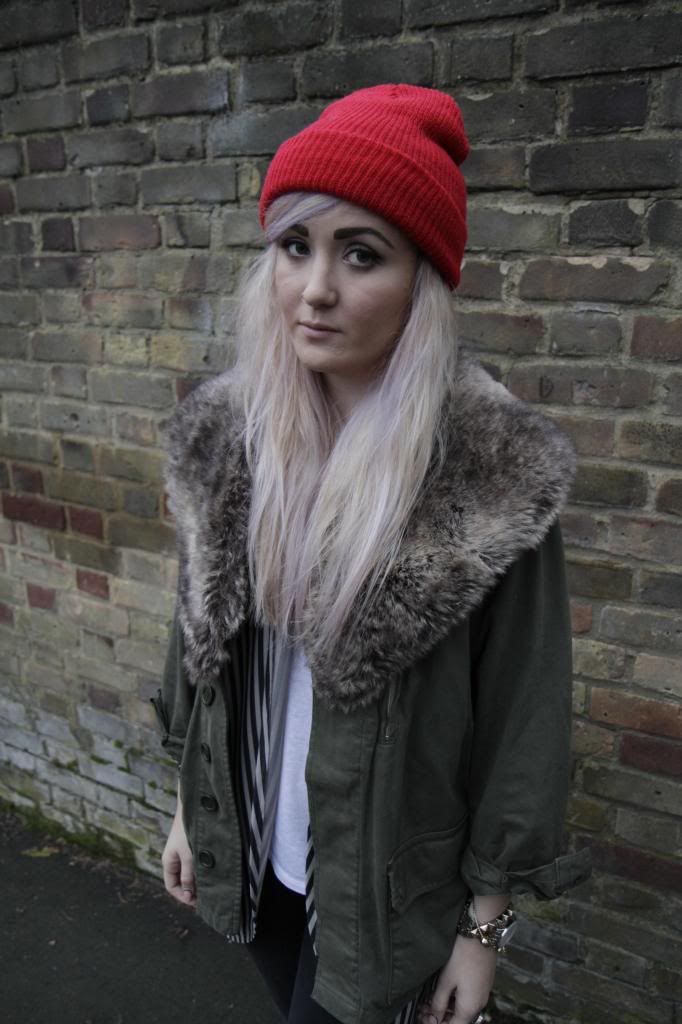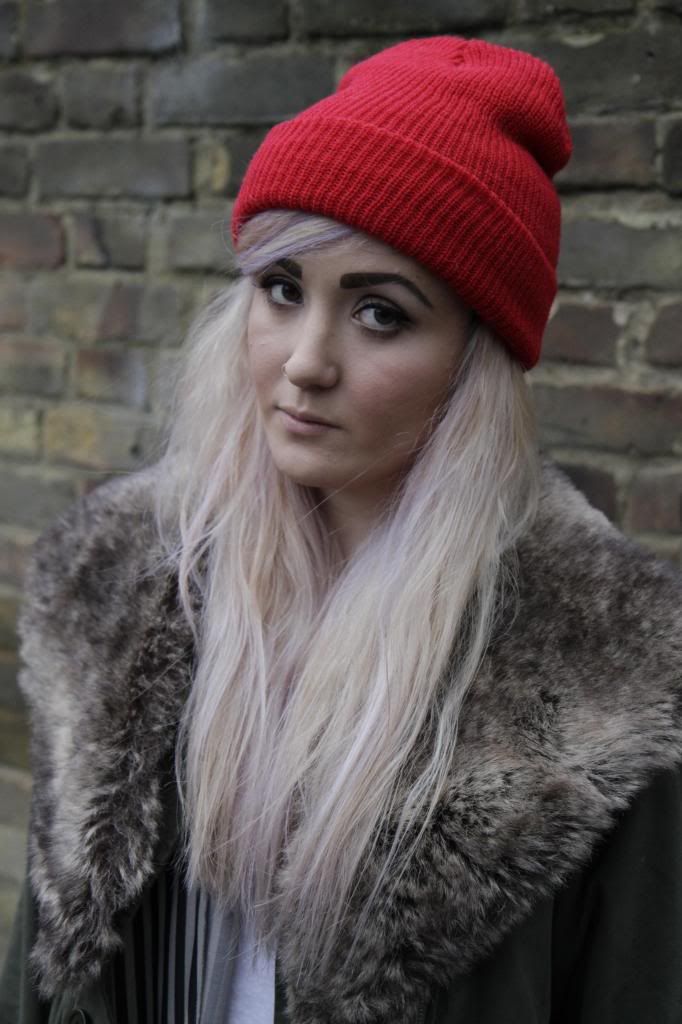 This is kind of blouse with no buttons I found in a charity shop in Devon, it makes me feel like the bride of Beetlejuice! I love stripes and these colours are my favourites.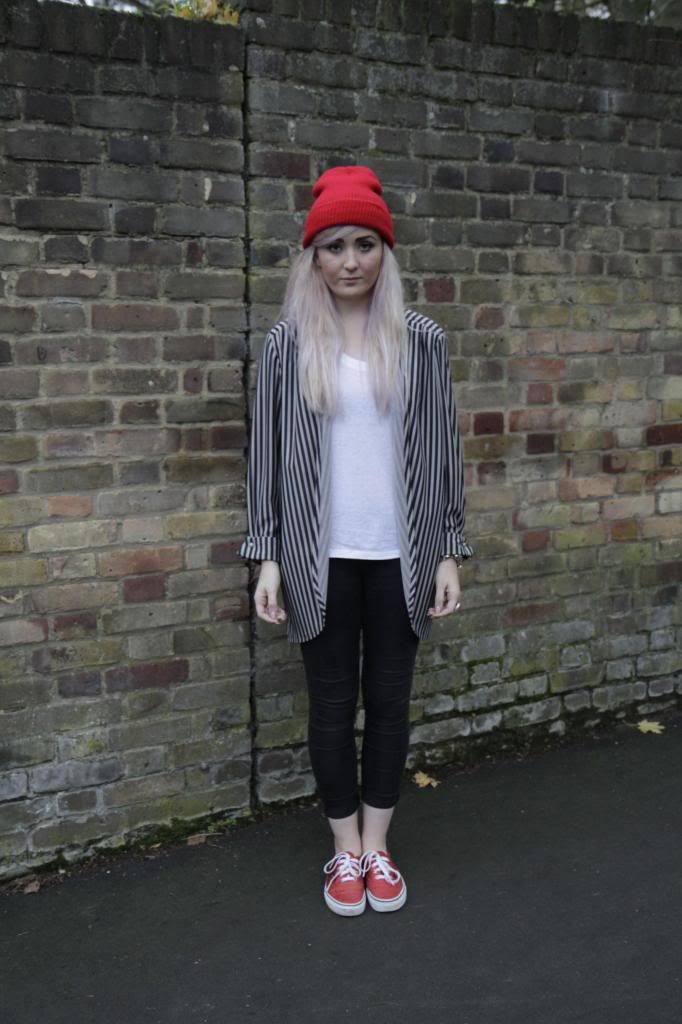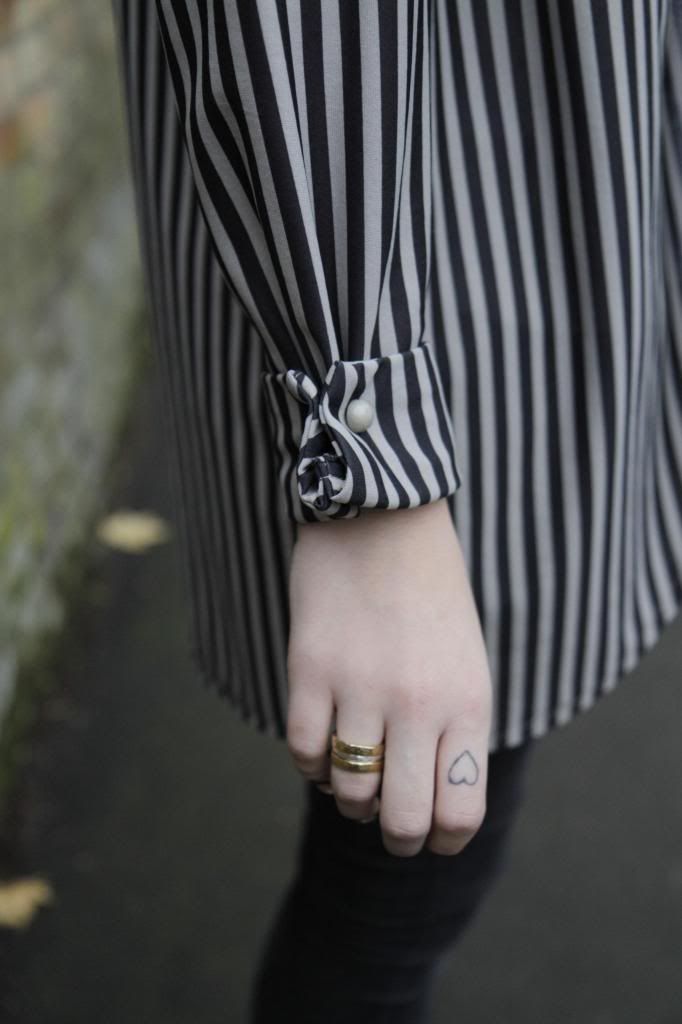 These are my favourite Vans, I don't wear them too much because I want to keep them fresh and I have too many shoes!
Fur Stole - Asos (old), Jacket - Topshop, Blouse - Charity Shop, White Tshirt - Next, Jeans - Topshop Leigh Jeans, Red Beanie - Urban Outfitters (old), Jewellery - Same as always, Vans.
xoxo