So, I had completely lost my inspiration for blogging over the past few months. This paired with not having an internet connection for nearly 2 months has resulted in no posts from me for quite a while. However I am back now with renewed inspiration and energy.
I've updated my layout slightly, notice the deliberate (ahem) spelling mistake in my title, this will be changed as soon as my housemate and technology guru returns home as he designed my title for me.
So, my favourite shoes of the moment have to be studded, slipper style flats. I had fallen in love with them seasons ago when I spotted many off-duty models wearing similar styles paired with jeans and leggings but failed to find them on the highstreet. In August I picked up my first pair in Topshop and this month I had to buy another pair.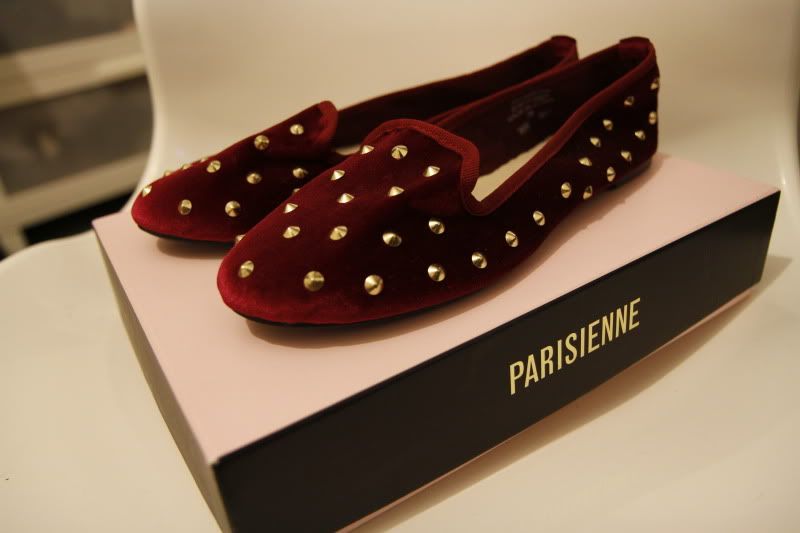 The black pair are literally so battered and I am considering repurchasing them! I will try to post some outfit shots of me wearing them but they look amazing with black jeans and chunky knits!
xoxo