This is one of the regular items I plan on writing for the blog, with just 3 random things I've been liking/disliking/anything that don't really warrant a whole blog post/it generally saves me time.
1. Plum Lipstick!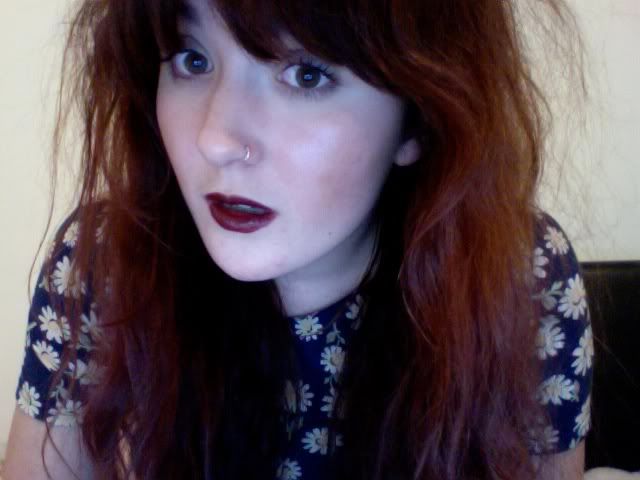 I've become obsessed with Plum lipstick, I don't actually own any, but after trying on Camilla's (Dark Deed from Mac's Venomous Villains Collections) I have decided it is a must have for my make up collection. I thought at first I wouldn't be able to pull off a dark lip because of my red hair, but as long as its more purple toned I think it works. It just different to my usual nude lip/smokey eye look.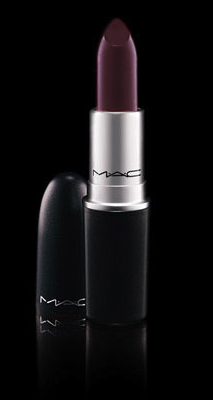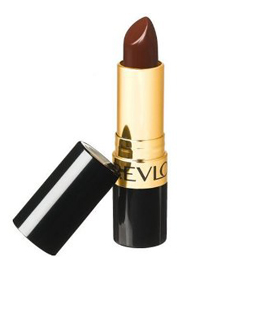 Mac - Cyberish £11 / Revlon - Black Cherry £7.29 / Topshop - Vamp £8
2. Grow a moustache for Movember, So November is upon us, and I'm already counting down till Christmas. But November is the month when all boys should grow a moustache to raise awareness for mens cancers and raise money for charity!
http://www.artslondonnews.co.uk/20101108-movember-lifestyle
I was the lucky lady assigned to the piece on Movember for the London Arts News so I spent a couple of days grabbing guys and photographing their upper lips. I am now a moustache connoisseur .
3. My mums coming to visit me a week today (or 7 sleeps as I prefer to put it) and I'm literally so excited! I plan on spending as much time as possible with her whilst she's here and baking some cute cupcakes ready for her arrival! I haven't baked in far too long!
What an absolute cutie she is!
xoxo