So I've had a major blogging hiatus, which is ironic since one of my new years resolutions was to be more consistent with my blogging! Oh well, I've just got all my things sorted in London so now I'm settled I can get back to it.
I miss home, my family, my kitties and my boy so much already but I'm really glad to be back and reunited with all my friends at the same time.
I was so so lucky this christmas and my birthday so I wanted to share with you just a few of the gifts I got and say thank you to all my lovely lovely friends and family :)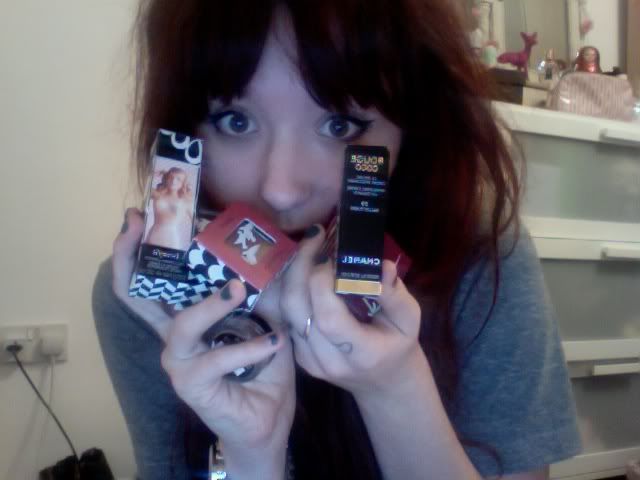 So from my mum I got so much Benefit make-up, which I'm obsessed with, and from Georgie I got a Chanel lipstick! My first piece of Chanel make up and its a plum colour, and its called 'Ballet Russe' so it couldn't be more perfect!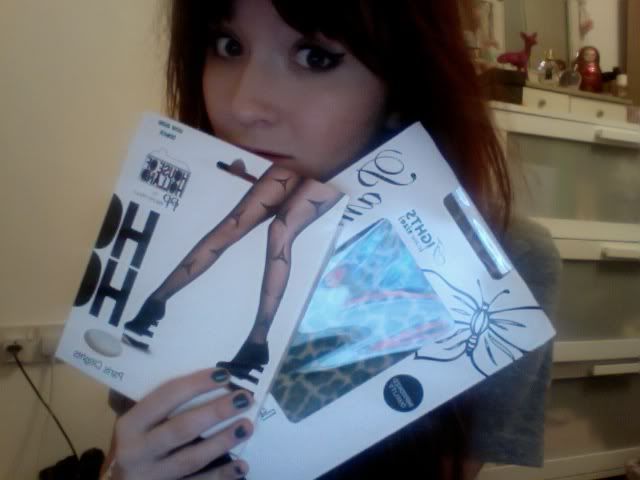 My sisters so cute, I saw her wearing leapard tights and said I liked them so she got me some, and Emily got me the eiffel tower Henry Holland tights I've been wanted for forever :)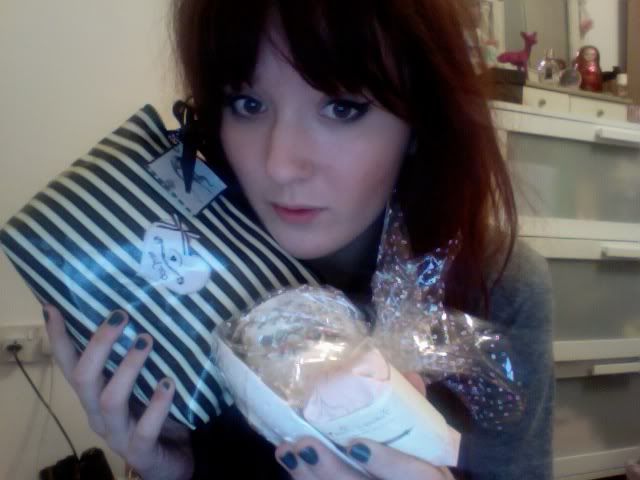 So my mum got me this adorable make up bag, and Chanti got me this vintage tea cup to add to my teacup collection :) Also Tina got me this cute eiffel tower soap.
Chanti also got me this lovely lovely Jewellery stand which I've been wanting for ages and it just goes with my room perfectly!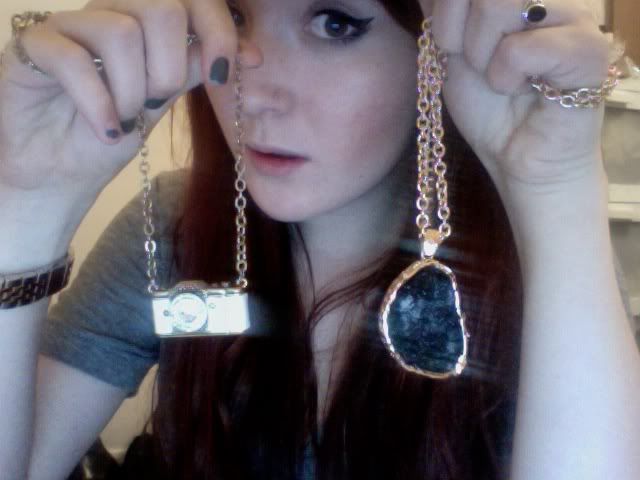 So I decided I didn't have enough jewellery so I got tons for christmas/my birthday and these are a few of them. Claire got me this lovely camera necklace and my mum and dad got me the necklace!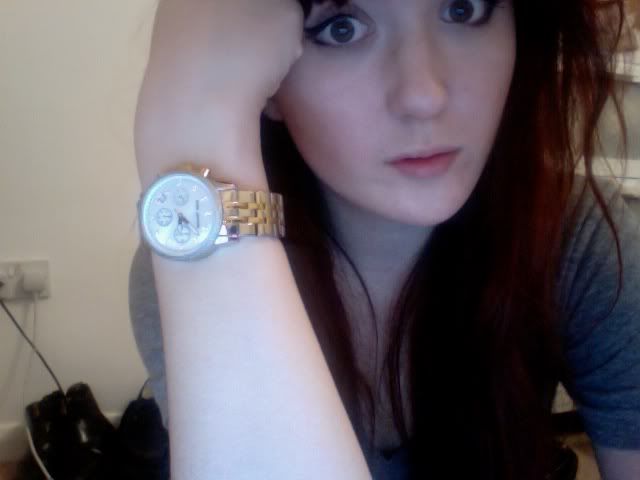 My main birthday present was this Michael Kors watch from my parents :)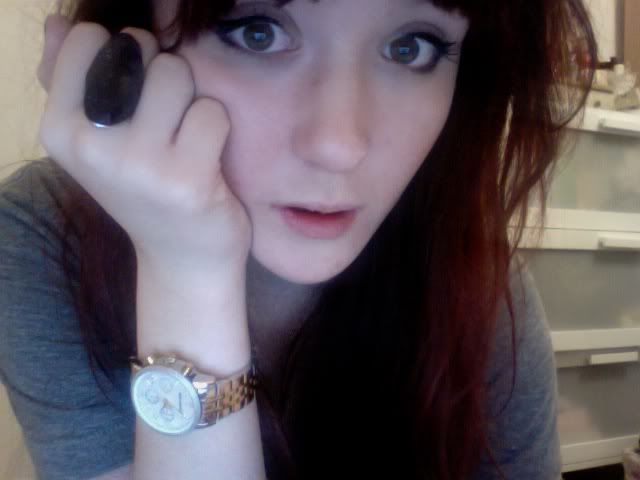 My gorgeous little sister bought me this moonstone ring for my birthday.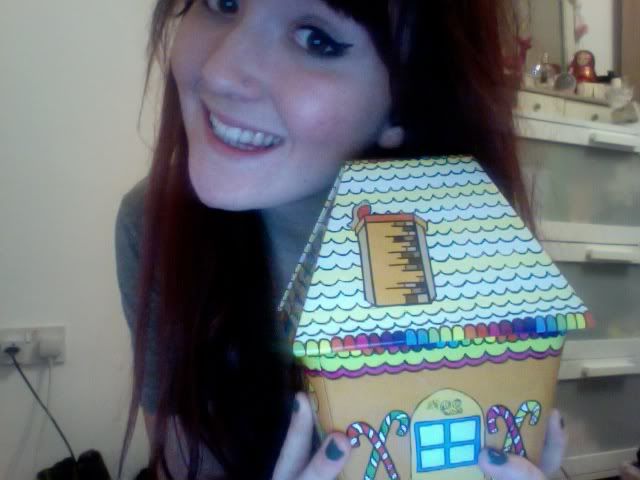 My sister also got me a lush gingerbread house which is just so sweet!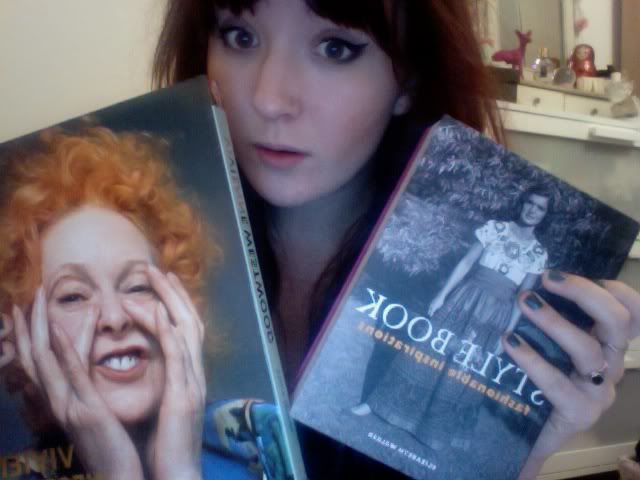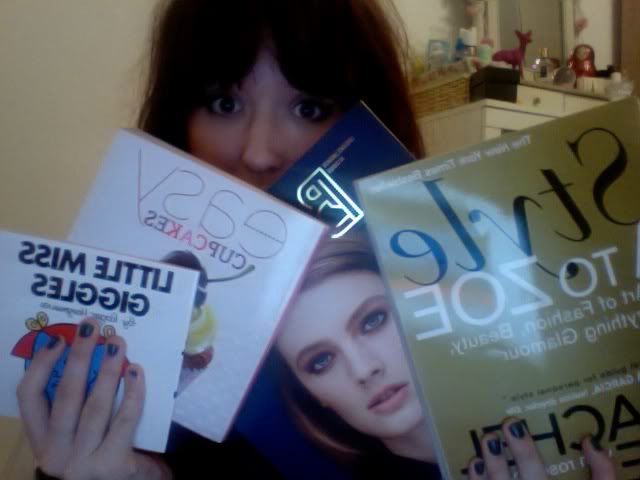 My aunt, Millas and Jamesy got me some amazing books...
So yes I'm really fortunate and I'm also really optimistic about the year ahead of me and I have set a lot of goals.
xoxo