Recently I've been feeling so jaded and uninspired it's been killing me, I've only just started to feel alive again, mainly thanks to my sister visiting me and us having the best few days I've had all year :)
Now I feel like I'm back on track I have lots of shoots coming up and exciting things to look forward to, I modelled for
Dixi
again yesterday with the lovely
Ruth
which is always so much fun, the update will be hitting the shop on Sunday so I will blog with my favourite pieces then.
For now I would like to start uploading regular outfit posts, hopefully I'll sort out a set up soon :)
I have begun the process of changing my hair colour recently, I'm at a point where I want lots of things to change and the changes just can't happen soon enough. I stripped the red out of my hair and bleached the ends and added grown out highlights (My sisters a hairdresser I'm very lucky!) I have also accessorised my phone ridiculously but I love it :)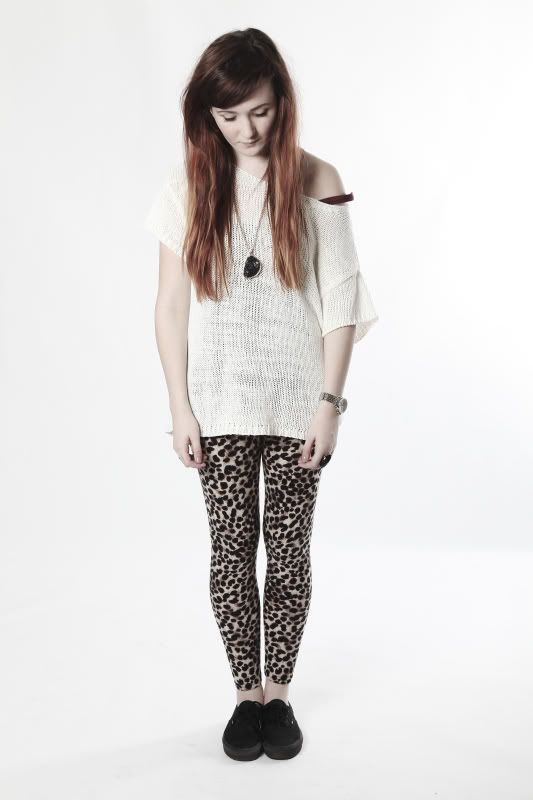 Jumper - H&M
Leggings -
www.shopdixi.com
Shoes - Vans
Watch - Michael Kors
Necklace - Asos
All Images -
Ruth Rose
This is one of my favourite outfit I have worn recently. I'm obsessed with slouchy jumpers and crochet so this is perfect, I also love that its white as it makes me feel summery. These leapard print leggings I received courtesy of
Dixi Shop
and I love them to pieces! They match everything in my wardrobe. I am also living in my vans at the minute and am currently contemplating on buying another pair in a different colour.
xoxo